…or as I like to call it, All Hallow's Eve.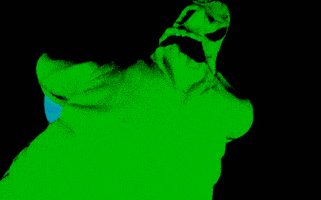 To celebrate, I thought I'd run a special on this book I released on August 31st. You may have heard of it–Dusk of Death: an Armen Leza, Demon Hunter novel. It's a fun little supernatural thriller I wrote, containing some of my favorite characters. Dusk of Death is the first of a trilogy, but there will also be three side novellas and one other novella that shares the same world.
For the entire weekend of Halloween, Dusk of Death will be $0.99 and then slowly creep back up to its original price throughout the week. If you haven't grabbed a copy yet, starting October 29th is a good time to do so. It will also be featured on a few sites, so if you get those crazy discounted books emails, you should see it in there. If not, take a look below and click on the cover:
---
Dusk of Death
Demons, detectives, and a forensic scientist who has fallen from Hell.
Hell wants her back.
Let the demon hunt begin.
When Armen Leza fell from Hell, demon hunting was the last thing on her mind, but when all Hell breaks loose, this Fallen is humankind's only hope for salvation.
Armen feels alone in her flesh. She can hear things unheard by humans, scent out the gut-churning stench of evil, and see the shades that lurk in the shadows, but if there is one thing she knows for certain, it's that demons lie.
When her past keeps rearing its ugly head, Armen and Phoenix P.D. Detective Terry Armstrong must face an apocalyptic event that will throw this world into the Darkness forever, leaving the fate of all humanity in the hands of the malevolent. Getting the truth out of demons can be murder, and Armen must do so before they succeed in extinguishing the Light.
---
If you've joined my newsletter, where I've also announced this spectacular sale, there's a special preview of Book II's cover because yes, I designed it last Sunday. I was on the NaNoWriMo site adding the book I'd be working on next month, and they asked for a cover. Next thing I knew, I'd spent the next few hours looking for the perfect image and started working in PhotoShop. I had it completed before I went to bed that night. I know. Squirrel much? By that time, I was questioning who in the bloody hell would already have a cover for a book they haven't written yet. Well, apparently someone like ADHD me when the opportunity to create one suddenly presents itself.
I'll be working on Act of Atonement during NaNoWriMo, since I've been plotting it out in Scrivener, and have spontaneously created the cover. *gasp* I know! Me, plotting a book! Hell must be freezing over, but I can assure you it's not as it is ninety-fucking-five degrees here.
Now, go enjoy your weekend of spooks and treats.